Did you know that 97% of consumers search for local businesses online, according to Google.  Map results and local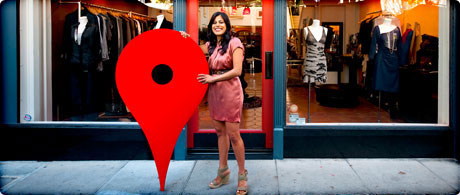 review sites are popping up all the time when people search online. You need to be found on these mapping sites and review sites.  Consumers do their homework before buying and if they can't find feedback, reviews or information about your business they will choose another business that does.
Google Places for business, Yahoo for business and Bing Local for business are all free to set up and are 3 services you should have set up for your business.  What is important is know how to optimize or set up these services so that people/customers find your business when searching online.
Review sites and local directory sites like Yelp.com and AngiesList.com, play a huge role in the decision making or buying process.  These types of websites show up in the search results of web searches very often.  Consumers post reviews on these types of sites about business all the time.  If you don't have any reviews or worse have bad reviews, your business could suffer.  This is referred to as your "Online Reputation".  You need to be managing what is being said about your company or business online.
We can submit your website to these sites and get your customers to post good reviews about your business.  This in turn allows other potential customers to make an informed buying decision with your business.  We can also set up an "Online Reputation" plan to keep you aware of any negative comments or issues that might arise regarding your business so that you can react in a timely manner to resolve any issues with any customers, products or services.
Contact Us to discuss how we can improve your local business marketing plan today.
[trafficplayer_skin padding: 29px 0 0 70px; margin: 0 auto; width: 714px; height: 477px; background: url(https://mkkhmarketing.com/wp-content/uploads/skin4_640x390.png) no-repeat top left; text-align: left;][trafficplayer_youtube_video width="640″ height="390″ src="http://www.youtube.com/embed/vUzMu8GXNUM?&autohide=1&autoplay=1&controls=1&hd=0&rel=0&showinfo=1″ ][/trafficplayer_youtube_video][/trafficplayer_skin]