Getting found in the search engines (Google, Bing, Yahoo and many others) is often referred to as search engine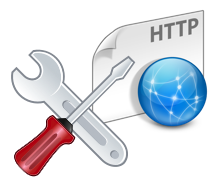 optimization (SEO) which refers to any efforts that are required to get your web site into the top rankings of these search engine listing results when someone searches for your "keyword phrases".  Your keyword phrase is the word or group of words that someone would type into the search box to try and find out more info about your business, product or service.

Everyone loves successful search engine optimization, because you can get lots of traffic…and…it's free! The problem is, that no one really knows how Google decides where to rank your site and when it will show up. Any expert that tells you that they know exactly how Google's ranking works and/or guarantees that you'll get into the top spots (for a fee, of course), is being less than truthful. Even so, there are proven techniques that you can employ to get your site into the top of the listings. We believe in being very transparent about what we're doing, why we're doing it and why it helps to skyrocket you right to the top!
Business owners have big challenges when it comes to search engine optimization:
| | |
| --- | --- |
| | Often, Google doesn't even know their site exists (this is VERY common) |
| | Even if Google does know about their site, it never shows up in search engine listings. |
| | Even if their site does show up in some kind of search, it's hardly ever the "keyword phrase" that the owner would like |
| | Even if the owner could dictate to Google what keywords to show the site for, most business owners don't know which words and phrases are the money makers! |
All is not gloom and doom however! With a little help, you can start to overcome all of these issues. Our SEO plan can help you dominate your market.  By making a few changes to your website and telling the internet world that your website exists, you should start to see changes in your rankings quickly.
To find out where your website ranks on the internet and to get a Free website analysis, please click on https://mkkhmarketing.com/news/find-out-where-your-website-ranks-on-the-search-engines/
Print advertising and other older traditional methods of advertising are just not working as well as they used to.  It is hard to track their results and effectiveness.  Everything we do can be tracked and can be shown to you in real time.  We constantly track and change our systems to give our clients the most powerful internet marketing plan available to help their business succeed online.
Here is some of the marketing techniques you should be using to promote your business online…
Pay Per Click Advertising
Natural Search Engine Results (Search Engine Optimization – SEO)
Web 2.0
Social Network Marketing
Press Releases
Articles
Video Marketing
Getting Back Links & Link Building
Search Engine Submission
Social Bookmarking
Blog Marketing
Forum Marketing
RSS Feed Submissions
Creating Fresh Content
Building Squeeze Pages
Mobile Text Marketing
Pinging
Keyword Research
Software Creation
Media Buys (Banner Advertising)
Plus much more….
Did You Know…
More than 74% of internet users conducted searches for local services online last year, and 45% of all local searches were performed with the intent of finding a business.
To show the impact the internet is having on businesses online, please read the statistics below…
With the boom in computer literacy and widespread internet access, millions of consumers are searching online every day for professional services.
Online market for Professional Services:
* 84% of internet users have used search engines – and on any given day 56% of those online use search engines.
* 68% of users say that search engines are a fair and unbiased source of information for locating professional contacts.
* 92% of CFOs, treasurers, and cash managers use the Internet to obtain information about professional services.
* 62% of users are not aware of a distinction between paid and unpaid search results.
What if you had 2, 3, 4 or more spots on the first page? Do you think you will get more calls/more sales? How much is a sale worth to your business? It's no secret, first page listings get more traffic! MORE TRAFFIC = MORE MONEY! Contact us today before your competitors do!